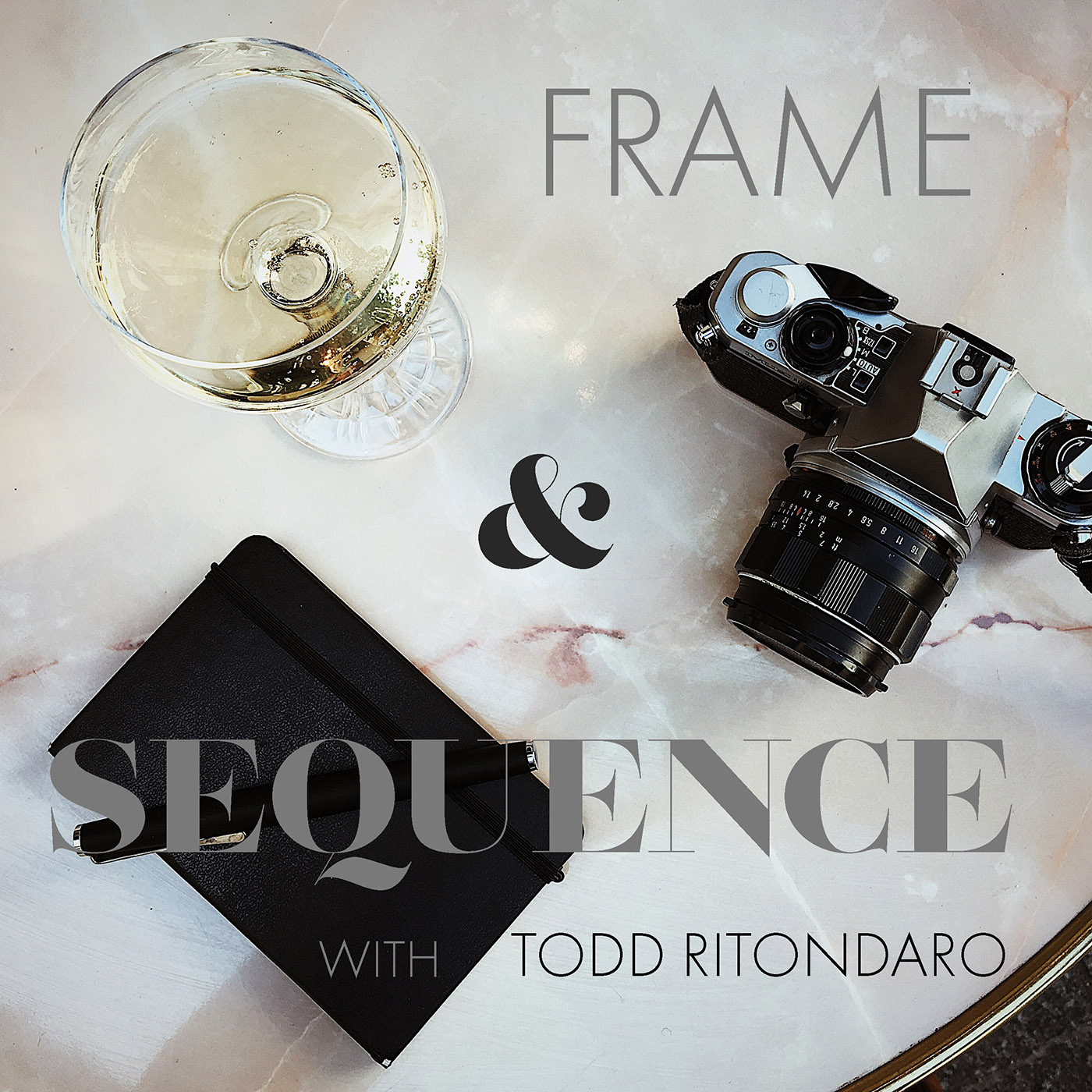 Hello and welcome to Frame and Sequence episode 24 with Jamie Beck!  
Last October I had the opportunity to spend a glorious fall day in Provence with Jamie and she was kind enough to share with me a glimpse of the romantic life she has created there.
I've admired Jamie's photography for a very long time and have always been inspired by her creativity and approach to life. Not to mention her prolific output of work.
After a beautiful lunch outside at Bastide de Marie, with her husband Kevin and daughter Eloise, she invited me back to her studio where we opened some champagne and talked all things photography.
In this episode we talk about her early start in photography, her early days in NYC as a fashion photographer and running her own photo studio, her move to Provence, her approach to her personal work and creative life, life in Provence, and much, much more.
This conversation really inspired me to dig deeper into my own work and I hope you enjoy!!
And for some additional questions with Jamie, please consider becoming a paid subscriber to my Substack newsletter. 
A bit about Jamie:
Jamie Beck took her first photograph at the age of thirteen and soon after began earning her living as a professional photographer.
By twenty-eight, she opened her own commercial photographic studio in lower Manhattan. Jamie has shot campaigns and editorials for some of the world's most famous brands, including Chanel, Donna Karan, Nike, Oscar de la Renta, Google, Samsung, and Microsoft. Her work has appeared under the mastheads of Vogue and Harper's Bazaar, on Netflix, and in digital ad displays for Disney. She has been commissioned by luxury brands such as Chopard, Cartier, and Volvo and has twice been named by Adweek magazine as one of the industry's top 100 creatives, with numerous features written about her body of work in Communication Arts, WWD, and Time.
With her camera never leaving her side, Jamie has spent almost twenty-five years traveling the world, one photographic frame at a time. In 2016, she took what was to be a one-year sabbatical to create a personal body of work in the South of France, which changed the entire course of her life, one that blossomed into a career as an art photographer and delivered her a French-born baby girl named Eloise. Jamie lives in Provence with her husband and daughter. Follow her on Instagram @JamieBeck.co and her prints and other works can be found here jamiebeck.co
And her upcoming book An American in Provence: Art, Life, and Photography is available for pre-order.